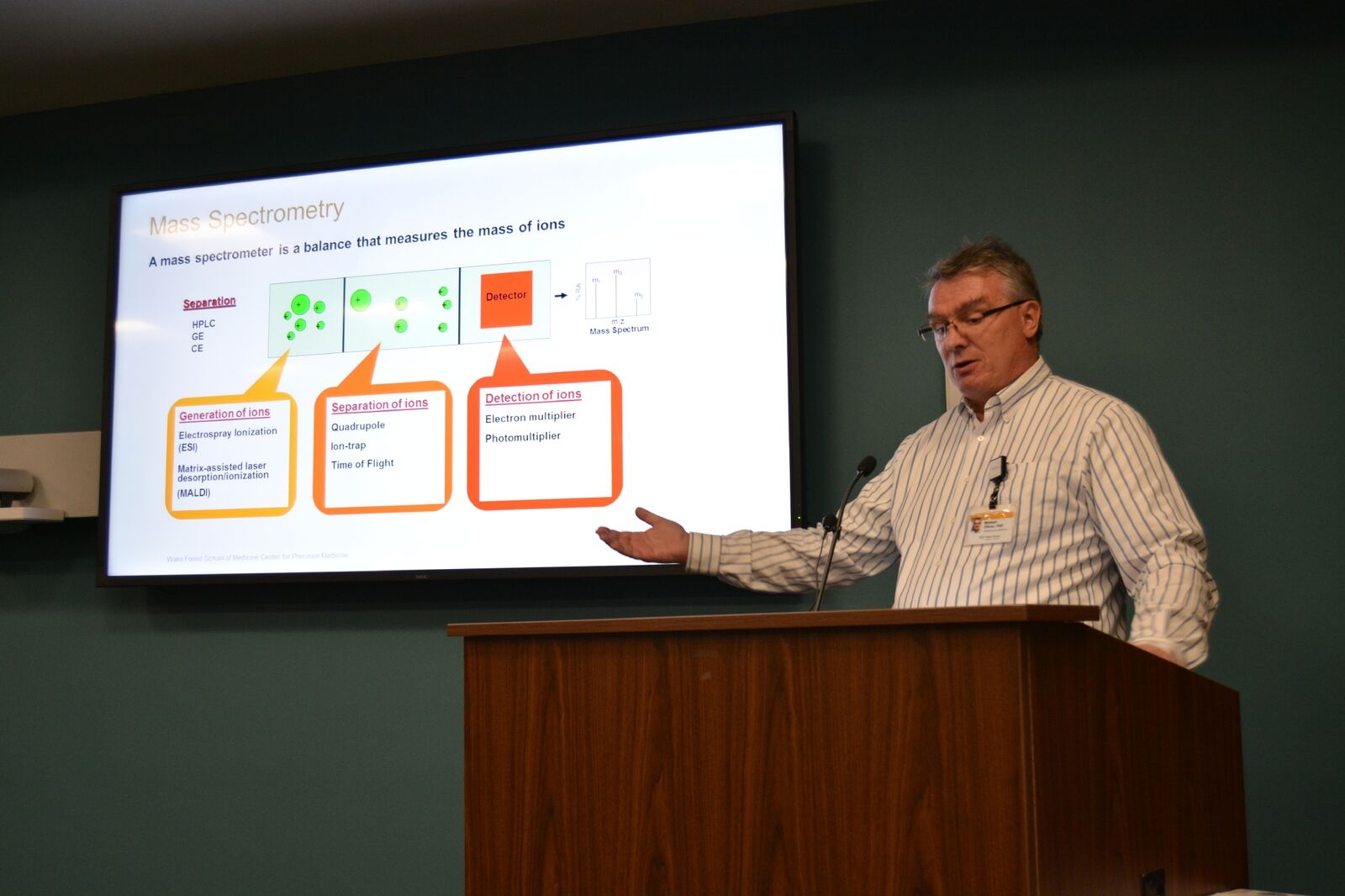 Congratulations to our most recent grant awardees!
Nichole Allred received not just one but TWO new NIH R01 grants: R01 DK118062 entitled "Genetic and Epidemiological Predictors of Glucose Homeostasis Measures" and R01 AG058921 entitled "Metabolomics of neurocognitive risk for dementia in diabetes" Both grants are funded for a full 5-year period, and include Donald Bowden from the CPM as a Co-Investigator.

Victor Ortega, M.D., is the PI on a subcontract of a new R01 with Dr. Alain Laederach (UNC Chapel Hill) entitled "Non-coding RNA Structure Change in Chronic Obstructive Pulmonary Disease".
Tim Howard, Carl Langefeld, and Michael Olivier are the PIs on a newly funded U54 DA049113 Center grant entitled "Integrated Omics Analysis of Pain: Omics Data Generation Center". The project, part of the NIH Acute to Chronic Pain Signatures Consortium, will generate molecular biomarker signatures using metabolomics and lipidomics, and includes Laura Cox, Hector Guillen, Biswa Misra, and Ellen Quillen from the Center for Precision Medicine as Co-Investigators.
Dr. William Gmeiner received a new R21, together with Dr. Wadas, entitled "Aptamer-based radiopharmaceuticals for the targeted alpha particle therapy of prostate cancer".
Dr. Carol Shively received a P40 OD010965 Supplement entitled "Vervet Research Colony as a Biomedical Resource".
In addition to these NIH grants where Center faculty are PIs,
Bruce Lessey is a Co-Investigator on a new R44 HD097750 by Dr. Angress entitled "SIRT1 and BCL6: Dual Biomarkers of Endometriosis and Endometrial Receptivity"
Andrew South is a Co-Investigator on a new R01 entitled "Uric Acid, Klotho and Salt Sensitivity in Young Adults Born Preterm" (Drs. Chappell and Washburn, PIs).
Andrew Bishop received a Lung Cancer Initiative Innovation Grant entitled "Identification and characterization of metabolic signatures of lung cancer".
Ellen Quillen received a Primate Feasibility Study Grant with DSr. Schmidt entitled "Tracking longitudinal modifications of the epigenome by a Western diet in captive vervet monkeys (Chlorocebus aethiops sabaeus) and their associations with growth and obesity"
2019 Center for Precision Medicine Summer Picnic
July 28, 2019
On July 28, 2019, our Center held their first annual summer picnic at Triad Park in Kernersville. Families enjoyed good conversation, many entertaining games, face painting, and a delicious barbecue. Everyone had a good time and in wonderful sunny weather. Hope you will be able to join us next year!